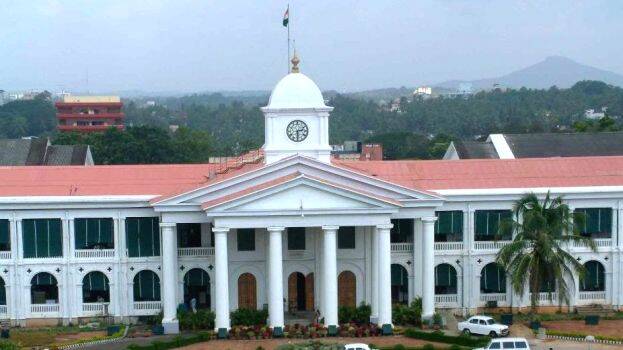 THIRUVANANTHAPURAM: As the tussle between the leaders of the Secretariat Association, a pro-Congress body in the Secretariat, flared up again cantonment police locked and sealed the association office.
The tension was triggered yesterday morning around 7.30, due to the hunger strike, as part of the dispute that arose over the office bearer election. The hunger strike was started at the office of the official department headed by MS Irshad and K Binod by the faction where Oommen Chandy supporter MS Jyotishis was the president. Official department is in favor of Chennithala. After Jyotish and a handful of workers started a fast in the office, the other group lodged a complaint with the police. The police reached the office and asked the protestors to leave, but they refused. With this, the protestors were expelled and the office was closed. An attempt to fast outside was also stopped. Then the group led by Jyotish staged a protest in front of the Secretariat Annex. The president of KPCC also came forward pointing out that what happened against the official side was a serious violation of the law.
Two weeks ago, a few people were injured in a scuffle between the leaders of the two groups at the association office. The police registered a case against 11 people in the incident. After the organizational election, the association split into two factions in August. Then both sides announced their own office bearers. KPCC appointed a committee comprising PC Vishnu Nath and M Liju to resolve the dispute but to no avail.
Action should be taken against the attackers: K Sudhakaran
KPCC president K Sudhakaran MP demanded that action should be taken against those responsible for the violence in the secretariat association office. While the term of the governing body headed by K Binod and MS Irshad selected through systematic procedures is about to be completed, some people trespassing by breaking the lock of the office is a serious violation of service organizational discipline, said K Sudhakaran. It is suspected that the current events are part of a covert attempt to get the association office into the hands of rivals. Unethical behavior from any side is not acceptable. Sudhakaran demanded that legal action should be taken against those who were behind this and that the government should take precautions to prevent the recurrence of such incidents.