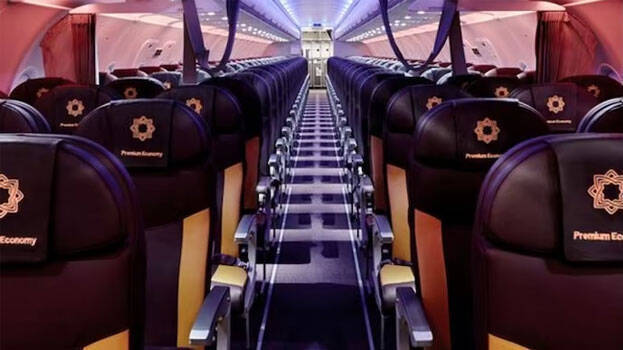 MUMBAI: An Italian woman has been arrested for assaulting crew members in Vistara Airlines. The incident happened on Monday in the flight from Abu Dhabi to Mumbai. The woman identified as Paola Perruccio behaved badly with the crew members.
Paola, who had an economy class ticket, insisted on sitting in business class. When a crew member stopped her, she assaulted her. She walked partially naked in the flight. The police arrested her on a complaint by the cabin crew but was released on bail later.
'In view of the continued unruly conduct and violent behaviour, the captain issued a warning card and made a decision to restrain the customer. The pilot made regular announcements to assure the other customers onboard of their safety and security. In accordance with the guidelines and our stringent standard operating procedures (SOPs), the security agencies on-ground were informed to take immediate action upon arrival,' Vistara said in a statement.