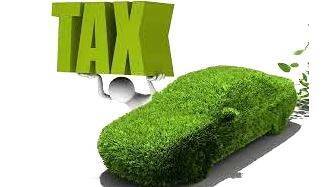 THIRUVANATHAPURAM: The state government is not ready to reduce the tax on e-taxi cars even as it claims to promote environment friendly vehicles. Private e-cars requires a 5% vehicle tax while a taxi car is taxed at 21%.
The possibility of e-taxi cars emerged with the launch of electric cars that run more than 500 km on a single charge. Experts say that public transport should be encouraged to control pollution.
Recently, BYD launched a seven-seater e-car. Rs 32 lakh for the top model of this car which is more comfortable than the Innova car. Those who use it as a taxi can benefit from the fact that it can run 500 km on a single charge. But Rs 6.72 lakh will have to be paid as tax. Nexon's e-car can run up to 400 km on a single charge. Rs 16 lakh for the base model and another Rs 3.36 lakh as tax. The Tata Tiago e-car, which can cover a distance of 250 km on a single charge, is priced between Rs 9 and 12 lakh. It can also be used as a normal taxi car. But still tax have to paid around Rs 1.89 to 2.25 lakh.
The main disadvantage of electric vehicles is that they are more expensive than diesel and petrol cars. To overcome this, many states are giving tax concessions. But Kerala has the highest road tax in the country. The same goes for e-taxis.