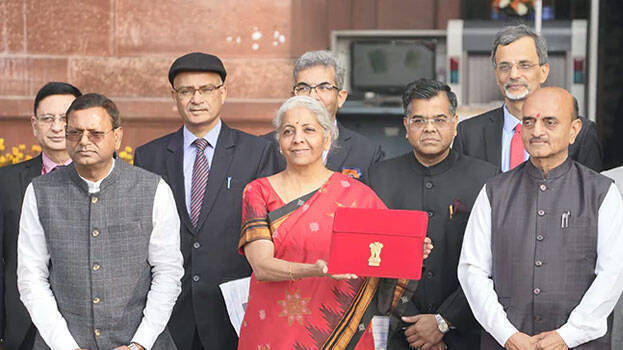 NEW DELHI: Finance Minister Nirmala Sitharaman has begun her Budget speech for the year 2023-24. The minister is reading out the paperless Budget speech, which started at 11 am in the Parliament, on a tab. This is the last complete budget presentation of the second Modi government.
Nirmala Sitharaman called the budget as the first Budget of Amrit Kaal and the blueprint for India @100.
"The government's efforts since 2014 have ensured for all citizens, a better quality of life. The per capita income has more than doubled to Rs 1.97 lakh. In the last 9 years, the Indian economy has increased in size from being 10th to 5th largest in the world. The world has also recognized India as a bright star, our growth for current year is estimated at 7.0%, this is the highest among all major economies, in spite of massive global slowdown caused by pandemic and the war", the Finance Minister said.
The 2022-23 Economic Survey said that agencies worldwide continue to project India as the fastest-growing major economy despite the three shocks of Covid-19, the Russia-Ukraine war, and synchronised policy rate hikes by central banks across the world.

The Indian rupee gained 12 paise to 81.76 against the US on Wednesday ahead of the budget presentation.