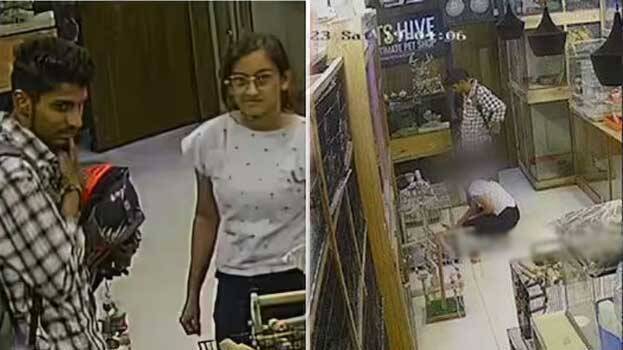 KOCHI: A woman and a youth have been taken into custody for stealing a puppy inside a helmet in Ernakulam. The two identified as Nikhil and Shreya are engineering students. The Panangad police arrested them from Karkala in Karnataka.
The 45-day-old puppy worth Rs 20,000 stolen from the pet shop in Nettoor was recovered from them.
The incident happened on January 28 at 7 pm. The two reached the shop in Nettoor to find whether they would buy a cat. When the shopkeeper's attention changed a bit, the two took the puppy out of the cage and hid it in their helmet. The students stole one from the three Spitz puppies. They were brought to the shop as per the demand of a native of Alappuzha.
The owner of the shop knew about the theft after the two left and when the native of Alappuzha came for the puppy. He first thought that the puppy may have fled the place. However, examined the CCTV visuals later.
When the CCTV visuals of the way they travelled were examined, noticed that they stole food from a shop in Vyttila. Soon, the owner lodged a complaint.