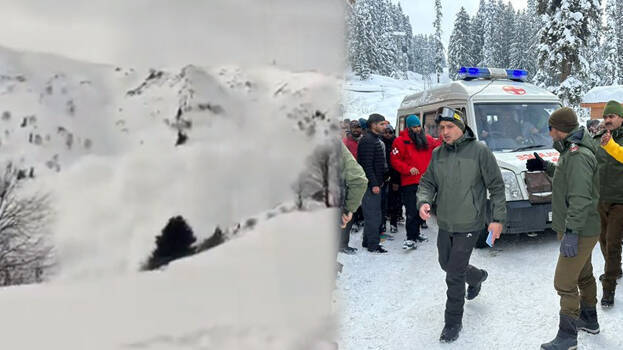 SRINAGAR: Two Polish nationals were killed in a massive avalanche that hit the Afarwat peak in Gulmarg in Jammu and Kashmir. 19 foreign nationals and 2 local guides were rescued during the rescue operations.
According to the police, some skiers were trapped in the resort in Gulmarg. Baramulla police informed through a statement that three teams comprising twenty-one Foreign nationals and two local guides went to Affarwat Gulmarg for skiing on Wednesday. The skiing teams were trapped in Hapatkhud Kangdori, situated in Gulmarg, where the people went skiing.
"At about 12.30 pm, a massive avalanche hit Hapatkhud Kangdori where these skiing teams got trapped", the press release stated.
On receiving the information Baramulla police mobilized joint rescue teams of JKP and the tourism department and they reached the site of the avalanche. The joint rescue operations by the Jammu Kashmir Police and the tourism department saved twenty-one out of the trapped twenty-three people. Two foreign nationals lost their lives. Their bodies were sent to the hospital for further medical and legal procedures. Senior police officers are at the site monitoring the rescue ops, updated the police.