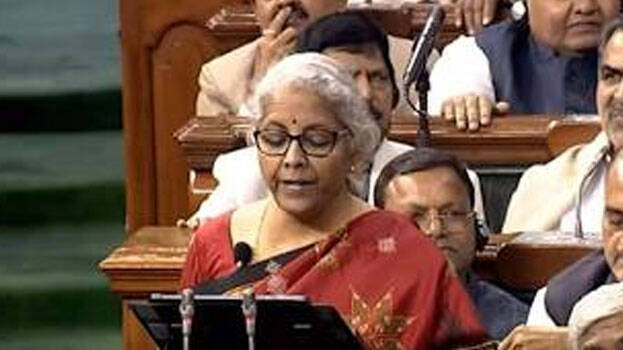 Income tax exemption limit till 7 lakhs
10 lakh crore for basic development
2.40 lakh crore for railways
5.94 lakh crore for defense
NEW DELHI: The last full budget of the second Modi government, holds close the middle class, women, and youth through welfare and job training schemes. The political assessment is that the budget is constructed foreseeing the 2024 general elections. Finance Minister Nirmala Sitharaman emphasized on infrastructure development, agriculture, startups, education, health, and green energy while increasing the Income tax exemption limit to 7 lakhs.
Tax has been increased on imported gold, precious stones, and silver jewellery. Increased taxes on cigarettes and imported rubber will benefit Kerala. At the same time, the import duty on manufacturing components has been reduced, paving the way for lower prices of mobile phones, TVs, and electric vehicles.
20 lakh crores of agricultural loans have been secured for animal husbandry, dairy, and fisheries. Atmanirbhar Horticulture Clean Plant Programme at Rs 2,200 crore for planting materials, the 'Sri Anna' project to make India a global hub for small grains, and a sub-scheme of the Pradhan Mantri Matsya Sampada Yojana with an investment of Rs 6,000 crore for the fisheries sector are all being included in the budget.
10 lakh crores have been earmarked for infrastructure development. It was only 7.5 in 2022. A record amount of Rs 2.40 lakh crore has been allocated to Railways. 5.94 lakh crore has been allocated to the defence sector. 13% more than the 5.25 lakh crore in the current year.
13.7 lakh crore will be provided to state governments for capital investment. The 50-year interest-free loan to states will continue for another year. 50 airports and helipads were announced to promote regional air services.
1000 crore has also been sanctioned for full mechanization of cleaning septic tanks and drains in cities. 5,300 crore has been allocated for the 'Upper Bhadra' project for drought-affected areas in Karnataka ahead of the elections.
Priority
The Finance Minister made the budget announcements under seven priority categories namely, Comprehensive Development, Attainment of Final Goals, Infrastructure and Investment, Realization of Potential, Green Growth, Youth Power, and Economic Sector. The objective is the comprehensive development of farmers, women, youth, OBCs, Scheduled Castes, Scheduled Tribes, and Economically Backward Sections.
Price Drop
Mobile phones, TV, lithium-ion batteries, vehicles, electric vehicles, bicycles, toys, diamond seeds for diamond jewelry making, and shrimp feed for shrimp farming.
Price hike
Imported gold jewellery, silver, platinum, cigarettes, kitchen chimneys, compounded rubber, imported cars, and electric cars that are manufactured abroad completely.