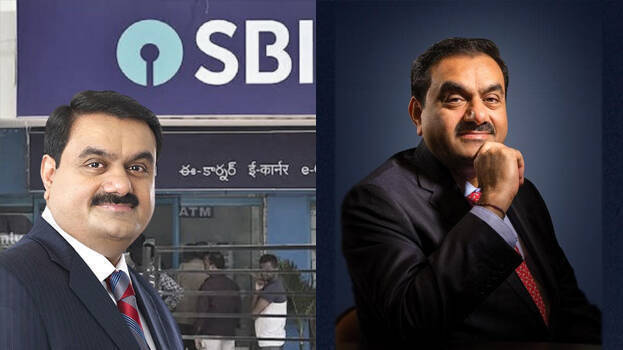 NEW DELHI: The details about loans given by SBI to Adani group has been out. Adani group plunged into loss after the Hidenburg report was revealed. It is reported that SBI, the country's largest financier, has given loans worth Rs 21,000 crore to various companies under the Adani Group.
Last week, Adani Group suffered a loss of $100 billion due to stock crash. Meanwhile, the news about the loan transactions with SBI came out. But SBI Chairman Dinesh Kumar Khara said that they are not worried about the loans given to Adani Group.
The Adani Group had also put on hold a stake sale fund raising amid challenges raised by Hindenburg. The move comes amid the somewhat successful follow-on public offering (FPO) of Adani Enterprises. After the Hindenburg report, the company suffered losses, but the stock crashed further after FPO was halted. 45.5 million shares were targeted for sale in the follow-on public offering. The explanation of Adani Group is that they are withdrawing from the stock market to protect the interest of the investors.