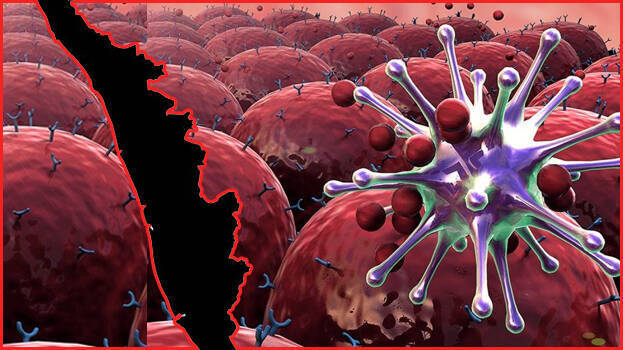 KOCHI: In eight years, 2.25 lakh people sought treatment for cancer in 13 major hospitals in Kerala. Most patients sought the services of Thiruvananthapuram Regional Cancer Centre (RCC). 3,092 people received treatment at Ernakulam General Hospital.
The figures are stated in a report prepared by the National Cancer Registry Programme. There are many who are not registered in the official system. As per the experts, if this is also included, the cancer situation in Kerala is alarming.
In the government sector, 3092 people have received treatment in the Ernakulam General Hospital during the last eight years. 1598 of them are male (57.1 percent) and 1494 patients are women (48.3 percent). Thousands have also sought treatment in private hospitals in Ernakulam.
11,191 people sought new treatment at Thiruvananthapuram RCC. 1,50,330 people reached RCC for further treatment. 525 patients seek treatment at RCC every day. Malabar Cancer Center in Thalassery is at the second spot for the number of patients.
Majority of patients rely on government sector hospitals for treatment. 60.01 percent of patients sought treatment in government hospitals while 39.9 percent relied on private hospitals.
Cancer Centre without any progress
The Kochi Cancer Center operating in Kalamassery has not been able to make significant progress. The building, which started construction in 2014, is yet to be completed. The post of director has also been vacant for two years. The process to appoint a new director has been completed but no order has been issued. The post of the special officer is also vacant. Once the building is completed and the centre is fully operational, it will be a relief to thousands of patients.