#MeToo campaign maligns Malinga after Ranatunga
| Published on Thu 11 Oct 2018 07:47 PM IST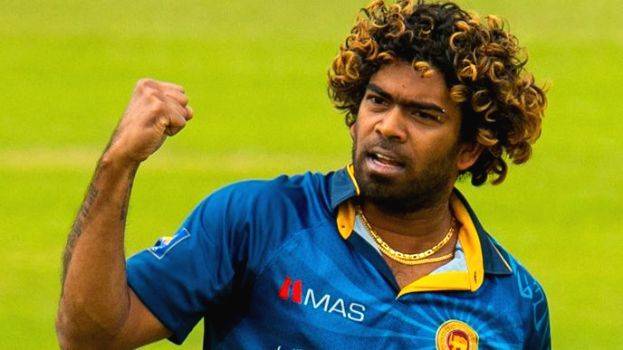 Caught in the thick of #Metoo campaign, women from various segments of show business and media industry have come out revealing their bad experiences with certain celebrities. In India, it started with Bollywood as actress Tanushree Dutta, who alleged that veteran actor Nana Patekar had attempted to abuse her. It has now tainted the cricketing fraternity now as famous Sri Lankan cricketer Lasith Malinga being named by a #Metoo campaigner after another Sri Lankan player Ranatunga.

Malinga has been accused of forcing himself on a girl during his stay at a hotel in Mumbai. A prominent playback Singer Chinmayi Sripada has exposed the truth on her official handle on behalf of the victim who chose to remain anonymous. The above incident happened during the Indian Premier League (IPL).

"I'd like to remain anonymous. A few years back when I was in Mumbai, I was looking for my friend in the hotel we were staying in. I bumped into a very famous Sri Lankan cricketer during the IPL season who said my friend was in his room. I go in and she's not. He then pushed me in the bed and proceeded to climb onto my face."

"Mind you I'm tall and about same body weight & I couldn't fight him back. I closed my eyes and mouth but he used my face. Then the hotel staff knocked on the door to replenish the bar which he went to open the door. I quickly ran into the washroom, washed my face and left as soon as the hotel staff left. I was humiliated. I knew people would say that you knowingly went to his room, he's famous, you wanted it or worse you deserve it," the allegation post read.

Ranatunga also in the news

Only recently, former Sri Lanka captain Arjuna Ranatunga was accused of sexually harassing a flight attendant. "My star-struck colleague spotted Indian and Sri Lankan cricketers in the elevator of Hotel Juhu Centaur, Mumbai and decided to meet them in their room for autographs. I decided to chaperone her, fearing for her safety, we were offered drinks (perhaps laced) I declined and stuck to my bottle of water I'd brought along. They were 7 and we 2, they latched the room door putting the chain secure. My discomfort growing inside of me, I urged her to get back to our room."

"She was smitten and wanted to go for a stroll by the poolside, this was at 19:00 hrs, the walk to the pool a desolate, unlit pathway at the back of the hotel, I look back to find (her friend) and the Indian cricketer nowhere in sight."

"Ranatunga grabs me by waist, sliding his hands along the side of my breasts, I scream fearing the worst, kicking on his legs and feet. Threatening him of dire consequences, passport cancellation, reporting it to the cops etc., for he is a Sri Lankan misbehaving with an Indian. Wasting no time, I dashed for the hotel reception a good run on an incline screaming on top of my voice. The reception said, "it is your private matter" and that they can't help me," the victim's Facebook post read.