Sri Lanka blasts: Death toll mounts to 207
| Published on Sun 21 Apr 2019 06:01 PM IST MALAYALAM VERSION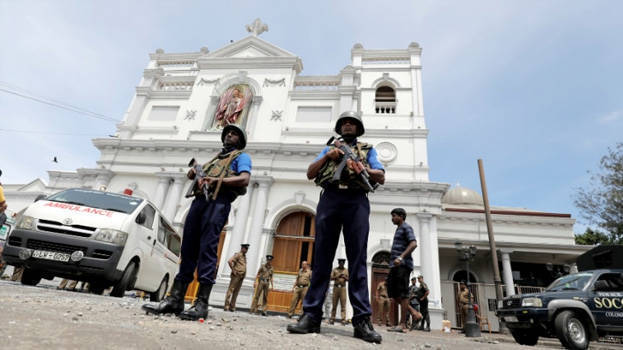 COLOMBO: The death toll in six coordinated bomb blasts that hit a number of high-end hotels and churches in Sri Lanka on Sunday rose to 207. A Keralite woman was also killed in the blast. Kasaragod Mogral Puthoor native P.S. Raseena (58) was killed while checking out of Shangreela Hotel. She was on a visit to Colombo to see some relatives. Raseena also has businesses in Sri Lanka.
Sri Lankan authorities told that more than 560 people were injured in the bomb blasts which took place near churches in Colombo, Negombo and Batticaloa, as well as Shangri-La, Cinnamon Grand and Kingsbury hotels in Colombo around 8:45 a.m. (local time).
Another blast has been reported in Colombo, local media said.
President Ram Nath Kovind and Prime Minister Narendra Modi condemned the incidents and said India stands in complete solidarity with Sri Lanka against such barbaric activities.
President Kovind tweeted, "India condemns the terror attacks in Sri Lanka and offers its condolences to the people and government of the country. Such senseless violence, aimed at innocent people, has no place in a civilized society. We stand in complete solidarity with Sri Lanka."
"Strongly condemn the horrific blasts in Sri Lanka. There is no place for such barbarism in our region. India stands in solidarity with the people of Sri Lanka," Modi tweeted.
"My thoughts are with the bereaved families and prayers with the injured," he added.
Sri Lankan President Maithripala Sirisena urged people to remain calm and cooperate with the authorities to conduct swift investigations into the blasts.
"I express my condolences to all those affected and families and to condemn this as a nation and condemn this attack with disgust," he tweeted.
Prime Minister Ranil Wickremesinghe too condemned the "cowardly attacks". "I strongly condemn the cowardly attacks on our people today. I call upon all Sri Lankans during this tragic time to remain united and strong," he said on Twitter.
"Please avoid propagating unverified reports and speculation. The government is taking immediate steps to contain this situation," he added.
Sri Lankan authorities said that several foreigners also lost their lives in the serial blasts on Sunday.
No group has claimed responsibility for the blasts so far.
The External Affairs Ministry has asked Indian High Commissioner in Sri Lanka to keep a "close watch" on the situation. To assist people in need, the High Commissioner has floated helpline numbers for Indian citizens in need of assistance and for seeking clarification.