Complaint on misusing of flood relief fund: Lokayukta Notice against CM, ministers
| Published on Tue 15 Jan 2019 10:58 AM IST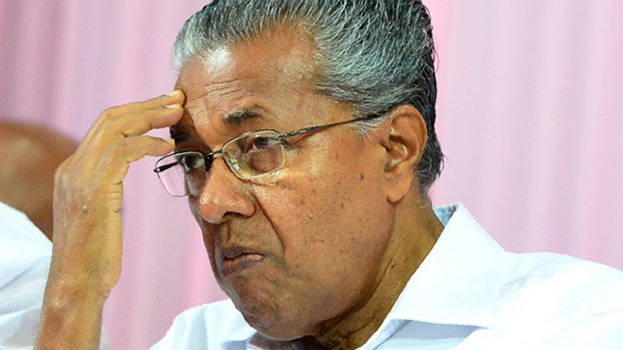 THIRUVANNATHAPURAM: Lokayukta has sent notice to the chief minister and other ministers in response to a complaint that the government has been misusing the flood relief fund.

The complaint was lodged by former Kerala University employee R S Sasikumar. Lokayukta full bench headed by Justice Pius C Kuriakose accepted the complaint and sent notice to 17 persons including the chief minister and ministers. They have also been asked to be present before the bench on February 15.

The complainant has alleged that lakhs were sanctioned from the relief fund, without even an application, to the families of the late NCP leader Uzhavoor Vijayan, former Chengannur MLA K K Ramachandran Nair and the police man who escorted Kodiyeri Balakrishnan.

The above decision was taken without including it in the agenda of the Cabinet meeting. In the petition, the name of minister V S Sunil was excluded as he was not present for the cabinet meeting then. The names of E P Jayarajan and A K Saseendran were also not there since they were not minister at that time.

Adv George Poonthottam, who had appeared for the petitioner argued that the relief fund was not the chief minister's private property and hence money from the fund could be spent only as per rules.

But the director general of prosecution Manjeri Sreedharan contended that the government could spend the money allotted through budget as it wishes.

There was a difference of opinion between Lokayukta and Upalokayukta over the matter. Later Justice Pias handed over the complaint to Upa Lokayuktas K P Balachandran and A K Basheer.

The case will be considered again on February 15.