LDF leaders making all-out efforts to pip Rahul in Wayanad
| Published on Mon 15 Apr 2019 01:37 PM IST MALAYALAM VERSION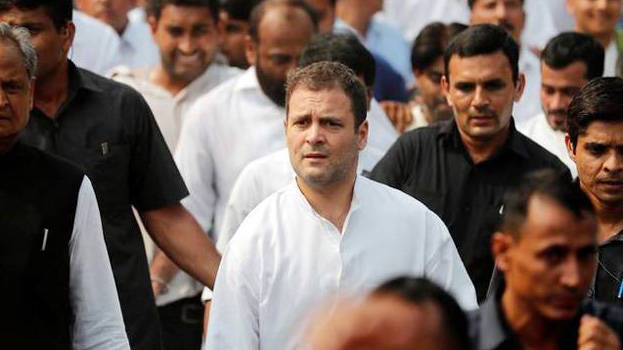 KALPETA: The LDF has mobilised 10000 squads in Wayanad in an all-out effort to lure people to vote for its candidate P P Suneer
These squads are going about with door-to-door campaign. All leaders and workers of the LDF are part of this heated campaign.
They have been approaching voters with this question addressed to the Congress – "Will Rahul will apologise to Wayanad natives before asking for votes?"
LDF constituency chairman C K Saseendran MLA and convenor P Santhosh Kumar are leading the election works of the squads.
Suneer also had completed his third phase of the campaign.
Meanwhile, Congress Chief Rahul Gandhi will reach here on April 17 for Sultan Battery road show.
He will also visit Papanasam at Thirunelli, where Rajiv Gandhi's ash was immersed.
Priyanka will reach Wayanad another day.
Central and State UDF leaders are now campaigning for Rahul in the constituency.
The LDF leaders will also start their campaign in the coming days. CPM Secretary Seetharam Yechury will also be here soon.