Sardakutty's post on Thechikottukavu Ramachandran goes viral
| Published on Sat 09 Feb 2019 12:36 PM IST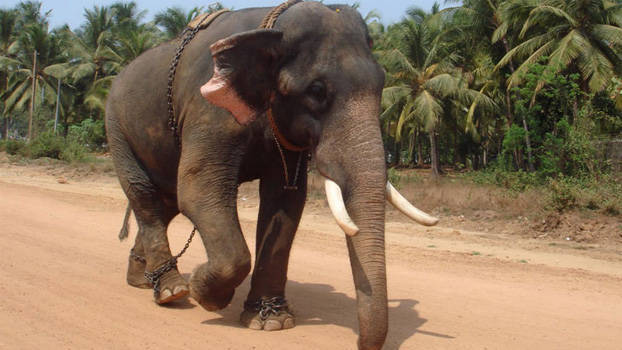 THIRUVANANTHAPURAM: The recent incident in which Thechikottukavu Ramachandran ran amok at Guruvayoor, trampling two persons to death, has once again opened up discussions on man's cruelty towards elephant.

A large section people have opined that torturing animals in the name of tradition should be stopped. There is demand for taking legal action against Ramachandran's owner for bringing the one-eye blind elephant to Pooram.

Against the backdrop of yesterday's incident, writer Sardakutty has taken to the Facebook to criticise elephant abusers and give a touching account of elephants' plight.

She declares that she will not give donation to temple festivals in which elephants will be paraded. I can't bring myself to look at the small blinking eyes of elephants that most of the time well with tears and chained sore feet of elephants.

Sardhkutty also gives some answer in advance to those who might question about her attitude towards Christian and Muslim traditions. "I'm Hindu. I like Hindus. I wish Hindu religion improved. Hindus should also not die under the feet of elephants," she says.
Anyhow, Saradhakutty's post has gone viral.