Surendran's team trekked through secret forest route to Sannidhanam, baffling police
| Published on Fri 09 Nov 2018 04:09 PM IST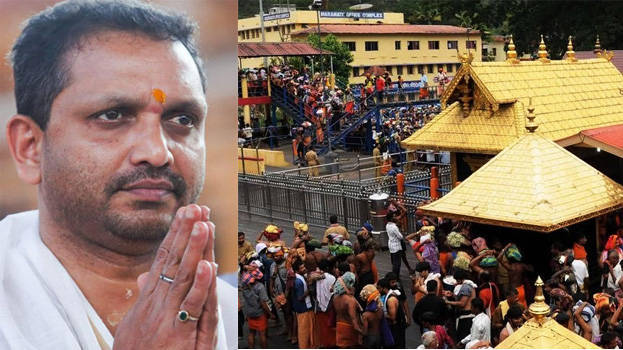 PATHANAMTHITTA: When police and commandos wracked their brains to plug all loopholes in security arrangement in place at Sabarimala, mainly with the intention of blocking all Sangh Parivar leaders during Chithira Attam occasion, a nine-member team including BJP State general secretary K Surendran trekked 15 hours through dangerous forest path and sneaked in to Sabarimala .

Their move had totally sabotaged all the calculations of the police force.
Even media persons were not allowed to go beyond Elavunkal near Nilakkal and the plan of the police was to take the leaders into custody. It was then that Surendran and team started for Sannidhanam on November 4 at 11 pm. They reached Sannidhanam at 2 pm the next day.

At around 6 am they had reached Attathodu and from there they went to Sannidhanam. It was risky adventurous journey as they trekked through rugged path filled with stones, leeches and infested with wild elephant and leopards.

Some youth who knew every nook and corner of the forest were literally their torch-bearers. They never had any anxiety or fear in their minds as they had taken the journey as their mission and pilgrimage.
Among them, there was no one who was not injured by the thorny bushes or bitten by leaches; there were also intermittent light rains hampering their progress at times.
Among this team, there were former BJP State secretary V V Rajesh, SC Morcha State president P Sudheer, Yuva Morcha State vice-president R S Rajeev and Sabarimala Achara Samrakshana Samithy Chairman P V Anoj Kumar.