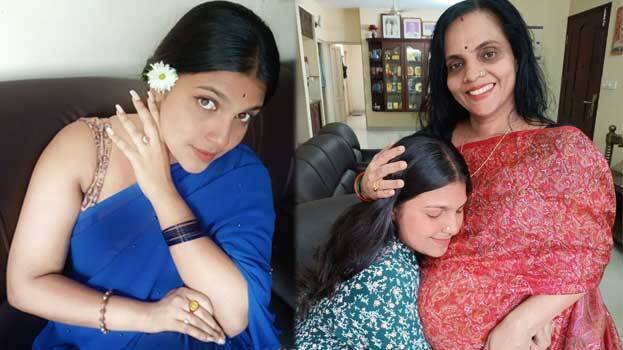 Actor and dance Arya Parvathi has shared a new update about her life. The actor shared the joy of getting a brother or sister at the age of 23. The actor has announced on Instagram that her mother Deepti Shankar is pregnant.
"Overwhelmed with joy as my little sibling arrives to our family after 23 years. Ready to take on the role of a big sister as well a mother and shower them with love and support. Come soon, little one.", wrote the actor and shared a picture with her pregnant mother. Below the post, many actors including actress Anusree and Varada have shared their greetings.
Arya Parvathi is an actress who gained a lot of attention through serials like 'Chempattu' and 'Elayaval Gayathri'. She also has many followers on Instagram. All the pictures and videos shared by the actor also grab attention. Arya graduated from Kalady Sreesankaracharya university in Mohiniyattam.