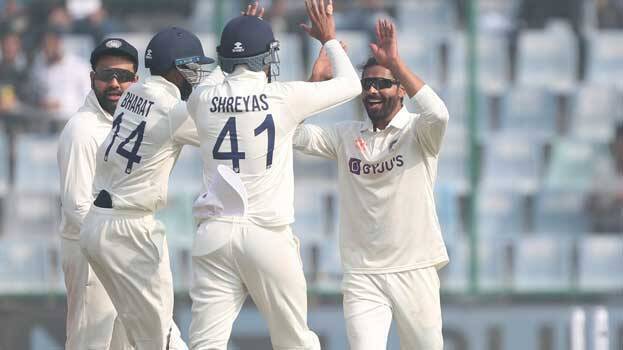 NEW DELHI: India secured a six-wicket victory in the second test of the Border-Gavaskar trophy. With this victory, India has taken a 2-0 lead in the four-match series.
India beat the target of 115 runs with the loss of four wickets. The score was India 262, 118/4, Australia 263, 113. Ravindra Jadeja sealed the win for India in the second innings by destroying the Aussies for seven wickets. Ashwin's three wickets also helped India. Jadeja took a total of ten wickets in the Test. He is the player of the match.
The second innings did not start well for the Indian team. KL Rahul was dismissed first for one run. Cheteshwar Pujara, who came third, remained unbeaten on 31 runs, but Rohit Sharma was run out at the same score. Virat Kohli, who came after him, was dismissed after scoring 20 runs. Shreyas Iyer, who came next, had to return after scoring 12 runs. After that, it was Pujara-Bharat duo on the field that led India to victory.