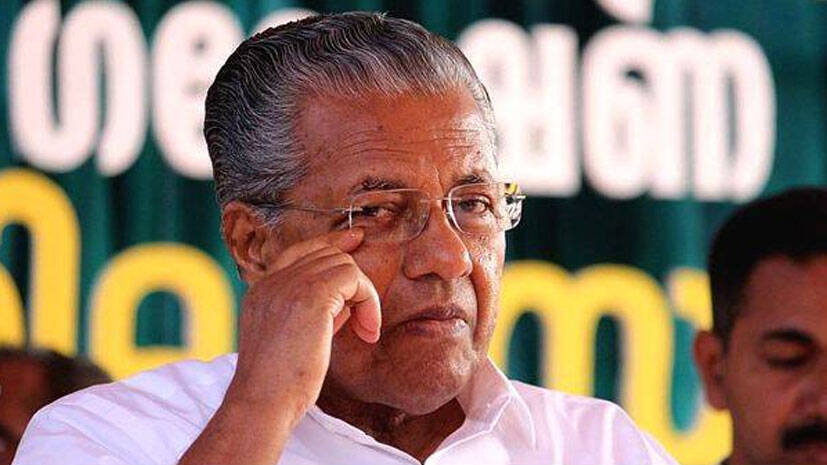 KASARGOD: Chief Minister Pinarayi Vijayan will be in Kasargod today to attend five public programmes. 911 policemen have been deployed for the security of the chief minister. Apart from Kasaragod, policemen from four other districts have also been deployed for security. 14 DySPs are also in charge of security. Security has been arranged under the charge of Kasaragod district police chief. Meantime, the police has informed that black has not been banned in programmes attended by the chief minister.

While the detention of opposition activists in view of the possibility of a black flag protest continued, the ban on students wearing black clothes and masks in an event attended by the chief minister of Kozhikode became controversial. The ban was at the inaugural function of state biodiversity congress at the Govt Arts and Science College in Meenchanda. The college authorities giving prior directions to the students in this regard also stoked a controversy.
The police asked two children who came wearing black masks to remove them. The students clad in black t-shirts were questioned. KSU Kozhikode district vice president V T Sooraj and Elathur block president M P Ragin who came near the guest house with black flags were taken into preventive detention. The chief minister came to attend the function through this way. The bags of those who came to attend the function and the media workers were held until the chief minister returned. This led to an altercation with the police.

There was tight security in the city and the college premises. 212 policemen have been deployed by a team led by DCP K E Baiju. The chief minister came from Kannur and was escorted by the local police there. The inaugural function was attended by the chief minister and ministers at 10 am. The city was under police cordon since 8 am. Meenchanda mini bypass, Eranjipalam Bypass and Beypore-Kallayi came to a standstill after traffic restrictions were imposed. The people got stranded. The situation returned to normalcy only after the chief minister left.