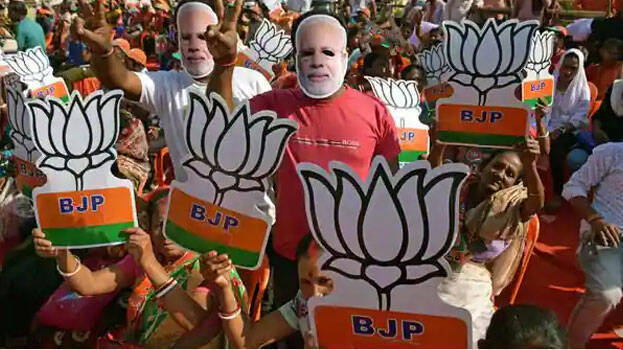 NEW DELHI: The CPM has rejected the predictions of BJP's huge victory in Tripura. The CPM alleged that exit polls are to help the BJP. The CPM centers responded that the BJP will be oust from power in the state.
The exit polls predicted that the BJP will maintain its rule in Tripura with a huge majority. The prediction was by India Today - Axis My India Exit Poll. The exit polls predicted continued rule in Tripura and Nagaland. It also predicted that there will be a tough competition in Meghalaya. According to the exit poll results, the present government will continue in all the three states. The BJP may improve its position in Meghalaya.

In Tripura, the BJP alliance will win 36 to 45 seats. It is also predicted that the CPM-Congress alliance will be confined to six to 11 seats and relegated to the third position. Tipra Motha party will win nine to 16 seats.

However, the prediction by Zee News-Matrize exit poll, it is clear that the BJP alliance will win 29 to 36 seats. The exit poll predicted a major victory by NDPP-BJP alliance in Nagaland. The alliance will win 35 to 43 seats. Congress will get 1 to 3 seats and NPF 2 to 5 seats.

The Zee News-Matrize exit poll predicted that the NPP will emerge as the single largest party in Meghalaya. NPP will get 21 to 26 seats. The present opposition Trinamool Congress is likely to get eight to 13 seats. The exit poll results also indicated that the BJP may win six to 11 seats from the present two.

The CPM had won 16 seats in Tripura last time. India Today-Axis My predicted that the CPM, which won 42 percent of the vote, could win 32 percent of the vote even if it contested with the Congress. The exit poll results indicate that Tipra Motha was won by the opposition votes.