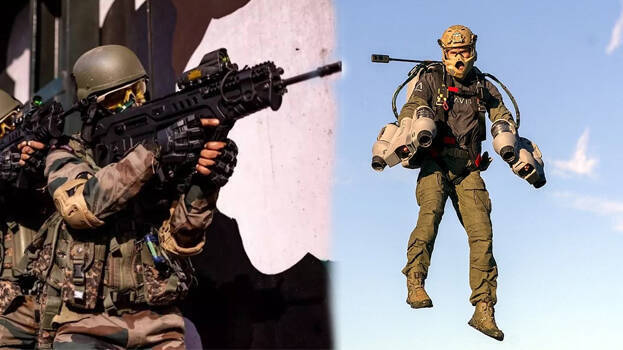 NEW DELHI: THE Indian Army is adding up to its long list of new armories, the new jetpack suits. Strapped on the soldier's body, the jetpacks will propel a motion to fly the soldiers across tough terrains that are considered impossible for walking. According to findings, jetpacks can enable access to terrains that are even difficult for helicopters to reach.
The demonstration of the jetpacks was carried out at the Indian Army Airborne Training School (AATS) in Agra, officials announced. The jetpacks can travel up to 10 km at a time. The defense sector is acclimatizing to the modern ways and looks to bolster further voids that are in urgent need of a fix.
The current introduction of jetpacks also comes at a time when skirmishes are a frequent business in the high terrain regions of hot springs and Ladakh with the cantankerous neighbor, China.