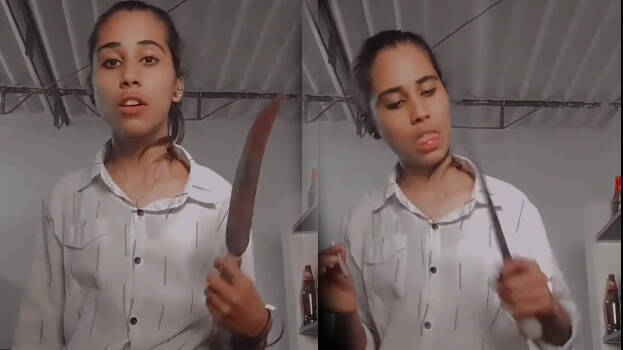 COIMBATORE: A case has been filed against a woman after she posted reels using deadly weapons on Instagram. The Coimbatore City Police has appointed a special team to arrest the woman. The accused is Thamanna (23) alias Vinodini, a native of Virudhunagar, Tamil Nadu. The police said that they have started the search for Thamanna and will arrest her soon.
The young woman used to post videos through her Instagram account 'frnd_call­_me_Thamanna'. Most of the videos were taken with deadly weapons. She is also active on the Instagram page 'Praga Brothers'.Videos are posted on this page by youths belonging to criminal gangs.
The police said that the purpose of such videos is to threaten opposing groups. Coimbatore City Police Commissioner V Balakrishnan said that Thamanna was arrested earlier in a ganja case. The police have also received information that the woman was blackmailing men belonging to rich families and extorting money from them. The commissioner also stated that strict action will be taken against those who post such videos.