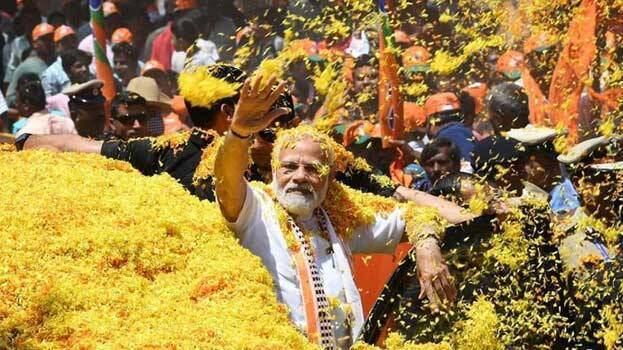 BENGALURU: Prime Minister Narendra Modi said that Congress is busy in 'digging a grave of Modi'. Modi slammed Congress while inaugurating the Bengaluru-Mysuru Expressway in Karnataka.
"While the Congress is busy digging grave for Modi, Modi is busy building the Bengaluru-Mysuru Expressway and easing the lives of poor.", he said. Modi also said that the Congress does not know that he has the blessings of the mothers, sisters and people of the country as protection shield.
The Prime Minister dedicated the expressway to the nation this afternoon. Before the inauguration, there was a road show by the Prime Minister for a distance of two kilometers. This is Prime Minister's seventh visit to Karnataka in two months. The assembly elections will take place within two months. In the 2018 elections, BJP was not able to show strength in Old Mysore, Hyderabad and Karnataka regions. A new highway has been dedicated to the country with this aim as well.
With the arrival of the Bengaluru-Mysore Expressway, it will take just 75 minutes to reach Mysore from Bengaluru. Earlier it took three hours to cover this distance. 118 km road is being constructed at a cost of Rs 8500 crore.