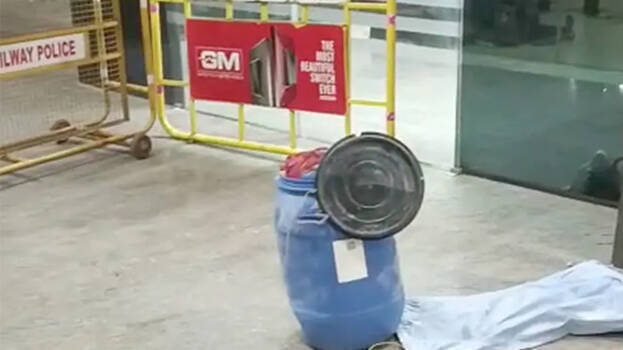 BENGALURU: A woman's body was found inside a drum at the railway station. The incident took place at the Sir M Visvesvaraya Terminal in Bengaluru. The deceased woman was aged between 32-35 years. The police informed that the deceased have not been identified and a case of murder has been registered.
This is the third such murder to be reported in Bengaluru in the last four months. In December, the body of an unidentified woman was found in a yellow bag in the coach of a passenger train.
On January 4, the body of an unidentified woman was found inside a blue plastic drum on the first platform of Yeswanthpur railway station. The police suspect that a serial killer may be behind the incidents. The police have received the CCTV footage of three people taking the dead body to the railway station. Investigators also responded that the killer may have used helpers to dump the body.