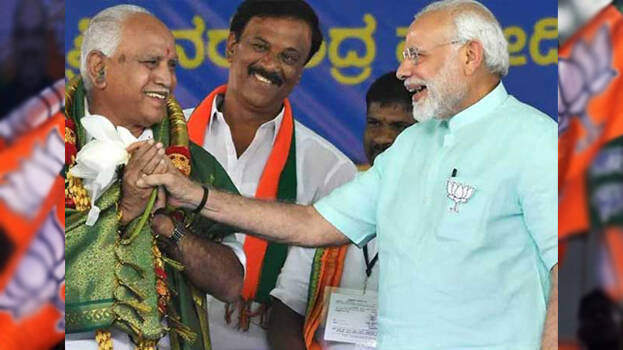 BENGALURU: The elections in Karnataka are decisive this time. Earlier it was said the BJP may adopt the Gujarat model candidate announcement but later wrapped up all such plans. The election duty is headed by veteran B S Yediyurappa and he says BJP will stick with the existing formula in Karnataka.
In the last Gujarat elections, many famous politicians were denied tickets but youngsters were put to the forefront by BJP. The plan reached fruition as BJP defended power with a fierce display. Many such opinions came in support of the Gujarat model to be tried in Karnataka but the leadership has now given the final decision to not go with the Gujarat model. The veterans in Karnataka are irreplaceable as of now. No such alternative face has emerged in the southern turf for the BJP to confidently press to.
All the 120 MLAs of BJP in Karnataka hold serious clouts in their constituency. A sudden revamp to this model may even give rise to internal feuds in the party.