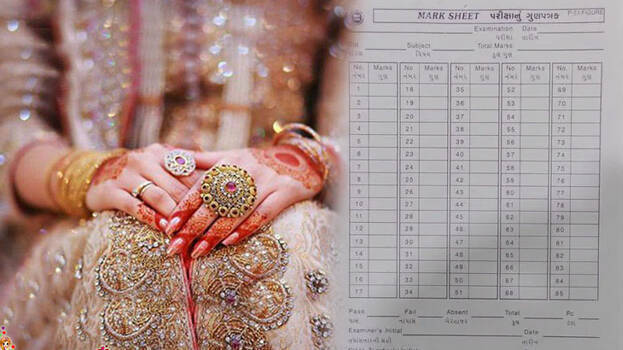 KANNAUJ: A groom called off the wedding saying that bride has secured low marks in Plus Two exam. The incident took place in Tirva Kotwali area of Kannauj district in Uttar Pradesh. The groom has called off the marriage after the 'Godh Bharai' ritual. Following this, the bride's father has lodged a complaint with the police. Godh Bharai ceremony is a function where the women of the groom's family accept the bride into their family.
According to the father's complaint, his daughter Soni's marriage was fixed with Sonu, son of Ramshankar of Baganwa village, but Sonu backed out of the marriage saying that Soni's marks were low. Godh Bharai ceremony was on December 4, 2022. Soni's father said that Rs 60,000 was spent on the ceremony and a gold ring worth Rs 15,000 was presented to the groom.
After the engagement, the groom's family again demanded more dowry. But Soni's relatives alleged that the bride's father said that he could not pay more dowry.