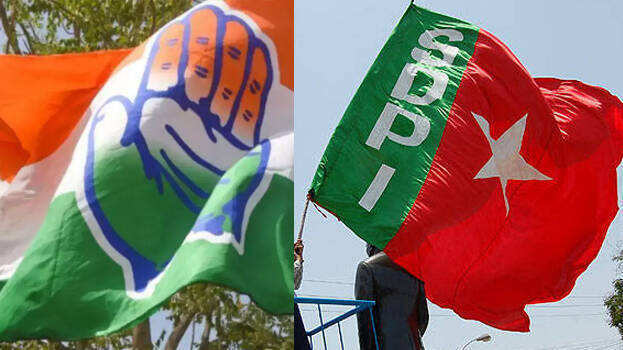 BENGALURU: SDPI leader Ilyas Thumbe has revealed a bombshell revelation related to the Karnataka assembly elections of 2018. The general secretary Ilyas has revealed that SDPI then made covert alliances with congress in several seats to oust BJP from power. Meanwhile, Congress has denied any pact made with the Islamic organization. SDPI is the political wing of the banned Islamic outfit PFI.
In the 2018 elections, SDPI in the last stage took back their candidates from more than 25 seats. Many talks emanated then about the Islamic party making secret pacts with congress. Congress also withdrew its candidacy from three constituencies with a Muslim majority for SDPI to contest.
Albeit the many revelations, congress is still fixated on its previous stance denying any unholy nexus with the Islamic outfit. MLA Rizwan Arshad said he haven't heard anything about the Ilyas Thumbe episode and said it is the need of the congress to oust the BJP which is laboring so hard to turn this nation into a theocratic state.
The sudden revelation from the SDPI will not bide well with congress. The party is brimming with optimism ahead of the election and looks for a resurgence on the southern turf. The SDPI meanwhile has announced that they will contest more than 100 seats this time. It will surely deal with the Muslim votes which will be splintered into factions ergo giving BJP the wiggle room to defend power in Karnataka.