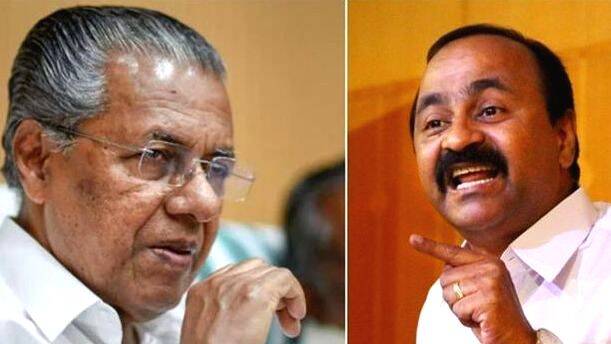 THIRUVANANTHAPURAM: Even as the government is not ready to compromise on the adjournment motion notice, Chief Minister Pinarayi Vijayan may hold talks with Leader of the Opposition VD Satheesan tomorrow (Monday) morning to end the impasse in the Assembly.
The Chief Minister is of the position that adjournment motion notices cannot be entertained on every issue. The opposition will not be ready for a compromise on denying its rights. The stand of the Chief Minister will be crucial.
The opposition may bring an adjournment motion on the Green Tribunal order imposing a fine on the Kochi Corporation in the Brahmapuram issue or the incident in which teachers, including the principal, were locked up in a room by SFI activists in the Thiruvananthapuram Law College.
The ruling party points out that during 2001-04 when Vakkom Purushothaman was the speaker, he used to reject the adjournment motions moved by the opposition. They also said that Vakkom used to make decisions without even consulting the Chief Minister.
The opposition says that rejecting notice on an adjournment motion is a matter of suppression of democratic rights. The second Pinarayi government has rejected adjournment motion notices 11 times in the 110 days the Assembly has been in session. It is a style that suppresses the voice of the opposition, the opposition said.