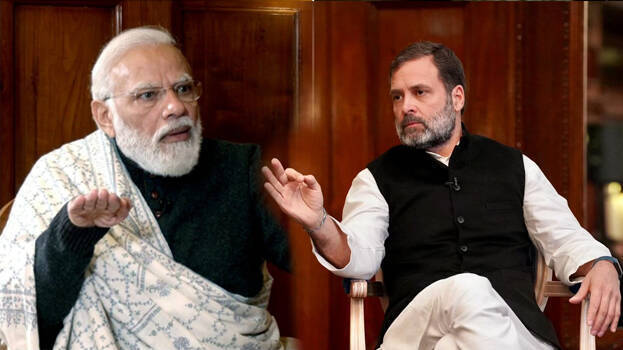 KOZHIKODE: Congress leader Rahul Gandhi on Monday said that criticizing Modi is not criticizing the country. He was responding to BJP's criticism that Rahul's speech at Cambridge University was anti-Indian in style. While inaugurating a program organized by UDF in Kozhikode, the Congress leader said that the name Modi does not mean India.
During his speech, Rahul Gandhi replied to BJP's allegations in strong language. "People should understand that a country is not just one or two people. It is wrong to think that criticizing Modi means criticizing the country," he said.
Rahul Gandhi also criticized the moves made by the Delhi Police seeking information about the victims after he revealed that he had met with sexual assault victims during the Bharat Jodo Yatra. "No matter how many times you send the police to my house, I will continue to tell the truth. I am not afraid of BJP, RSS or police." Rahul said.
Rahul also criticized the central government for taking anti-farmer stances. He urged the Kerala government to pay more attention to issues such as falling prices and wild animal attacks. He also assured that he will raise farmers' problems in Parliament.