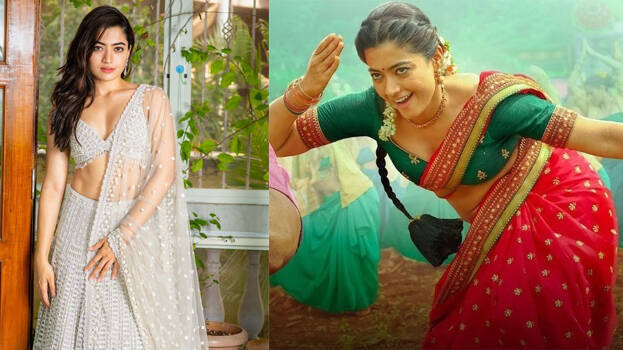 'Pushpa the rise', the movie from 2022 not just earned a fortune at the box office but turned into a cult one for moviegoers across India. The Allu Arjun movie had every ingredient needed for entertainment from stunts to songs. Among that, the song Saami Saami was ubiquitously played across India after its release. Be it for any event, marriage, or stage performance, the song stood fixated in the charts. Rashmika Mandana who pirouetted unique dance steps in the movie was constantly under pressure from fans to move a hip whenever she made a public presence.
Rashmika who gloats herself as a national crush is on the swing with some decisions it seems. While making a convo with fans during a Twitter session, the actress told about putting an end to saami saami number from Pushpa. She reasons it for the strain involved in doing the spesh moves for the song.
While telling a fan that the saami saami has gone redundant, she promised the man that she will get into something special when they both meet.