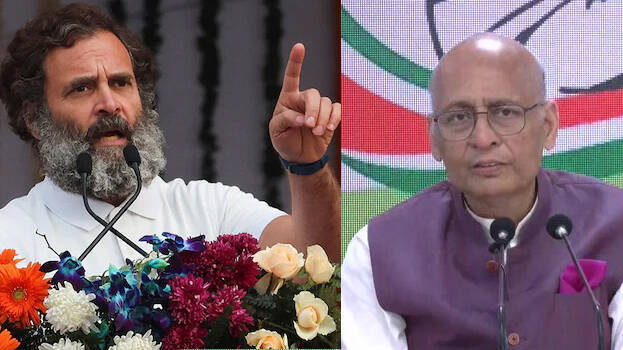 NEW DELHI: Congress leader Abhishek Manu Singhvi said that the central government's move is to distract attention from the real issues. He also clarified that Rahul spoke on the basis of facts and documents.
'We all know that Rahul Gandhi has been speaking out fearlessly both inside and outside the Parliament. Clearly, he is paying a price for it. The government is rattled. This government is finding new techniques to throttle his voice', he said.
Singhvi's reaction came after the Lok Sabha Secretariat issued a notification disqualifying Rahul from his MP post. The notification says that he has been ineligible since yesterday. The action is in the context of the Surat court verdict in the defamation case.
After Rahul Gandhi's disqualification, Congress called an emergency meeting. Sonia Gandhi and Priyanka Gandhi have reached Rahul's residence. If the verdict is not stayed, Rahul will not be able to contest elections for eight years. His official residence will also be lost.