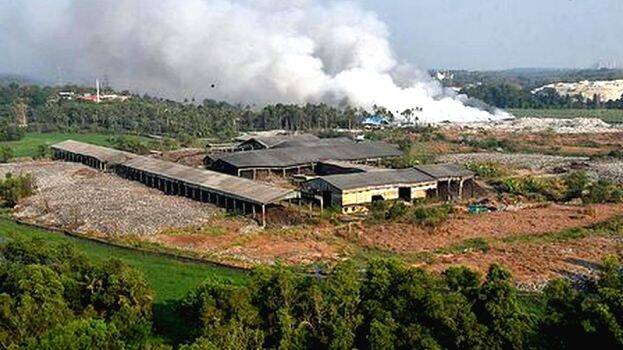 Zonda owners will be questioned
Statements of former mayors will also be taken
KOCHI: A special team led by the Ernakulam Vigilance SP has started an investigation into the corruption related to the Brahmapuram Waste Management Centre. 147 files were seized from Kochi Corporation. Zonta company owners and employees contracted for biomining will be questioned in the coming days.
Transactions from 2008 to the day of the fire are being investigated. Statements of mayors, secretaries, and executive engineers who have been in power since the site of the plant was taken will be taken. Last day, a team led by two DySPs of the investigation team visited the Brahmapuram waste treatment plant. The statement of Star Construction Company owners and employees was recorded.
It is alleged that Zonta, which was contracted for Rs 55 crore, has sub-contracted for Rs 23 crore. The statements of the first contractor of the plant, employees, officials of Kochi Corporation etc. will be recorded soon. Notice to appear will be given in the coming days. Vigilance sources said that the inquiry report is expected to be submitted within two months.
In the complaint received in the vigilance court against the Star Construction Company, which had taken over the waste management contract, an expedited investigation was conducted and a report was submitted. Meanwhile, Chief Minister Pinarayi Vijayan announced a vigilance inquiry into the Brahmapuram fire and appointed a special investigation team.