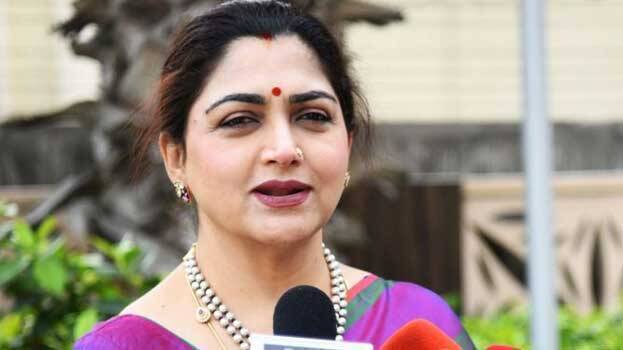 NEW DELHI: BJP leader and actor Khusbu Sundar has responded to the controversy over her old tweet that criticized PM Modi. The tweet is similar to the remark that got Congress leader Rahul Gandhi sentenced to two years in jail and disqualified from Parliament. "I am not ashamed of the 'Modi' tweet posted when I was in the Congress party. Congress party raking up an old tweet of mine shows how desperate they are.", said the actor.
"I was only following the leader and speaking the language of the party then.", she told news agency PTI.
Khusbu's old tweet had stated that the meaning of Modi should be changed to corruption. Several Congress leaders shared Khushbu's tweet asking if BJP's Surat West MLA Purnesh Modi would file a case against Khushbu Sundar.
Khushbu left the Congress and joined the BJP in 2020. Currently, she is a member of the National Commission for Women. Khushbu responded to the court verdict against Rahul Gandhi saying that negativity takes you nowhere.
Gujarat CJM court sentenced Rahul Gandhi to two years in prison on a complaint against his speech in Kolar, Karnataka in 2019. Rahul's question was how all the thieves get the name Modi. He said this referring to Lalit Modi, Nirav Modi and Prime Minister Narendra Modi. The court verdict is based on the complaint that Rahul Modi defamed the community. Within 24 hours of the Surat court's conviction, the Lok Sabha Secretariat issued a notification disqualifying Rahul. With that, Rahul's Lok Sabha membership was cancelled. Rahul Gandhi will not be able to contest elections for eight years including two years punishment.