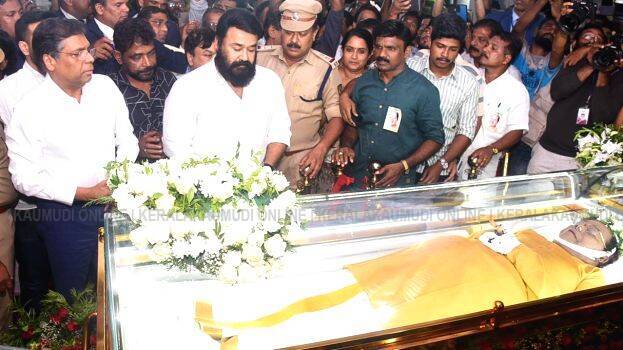 Malayalis are yet to come to terms with the demise of their beloved actor Innocent. Thousands, including actors, politicians, filmmakers and the general public, have been paying their respect since Sunday night. Actor Mohanlal, who was in Mumbai, arrived at Innocent's residence in Irinjalakkuda on Monday night. The actor, who paid respects to his beloved friend, remained there for some time. Earlier, Mohanlal had shared a note on Facebook in memory of Innocent
'My mind still tells me to believe that you're not gone. Every moment, my Innocent will be with me forever with that innocent smile, love, and rebuke. Wherever you are, you will always be there for me,' Mohanlal wrote on his Facebook page.
Earlier, Chief Minister Pinarayi Vijayan, Malayalam film stars including Mammootty and a large number of fans had paid their last respects to Innocent.