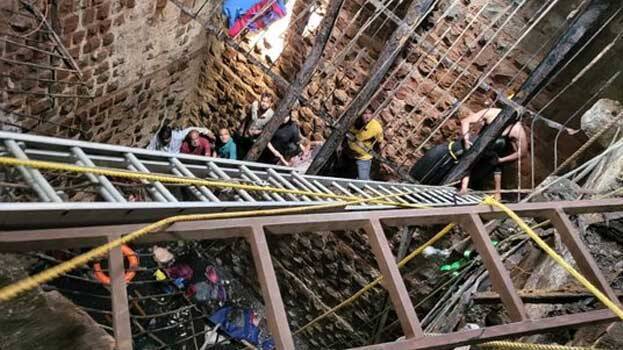 INDORE: The stepwell inside Baleshwar Mahadev Temple in Madhya Pradesh's Indore collapsed today morning killing four people, including two women. The roof of the well collapsed causing more than thirty people to fall into the well. 19 of them were rescued and most of them are currently undergoing treatment in hospitals.
The temple was very crowded for the occasion of Ram Navami. The tragedy was caused by people continuously stepping on the roof of the well. The rescue operation was done using rope and ladder. Madhya Pradesh Chief Minister Shivraj Singh Chouhan informed that it was an unfortunate incident and the rescue operation is going on.
Prime Minister Narendra Modi expressed concern over the incident. 'Extremely pained by the mishap in Indore. Spoke to CM Shivraj Singh Chouhan and took an update on the situation, the Prime Minister tweeted.