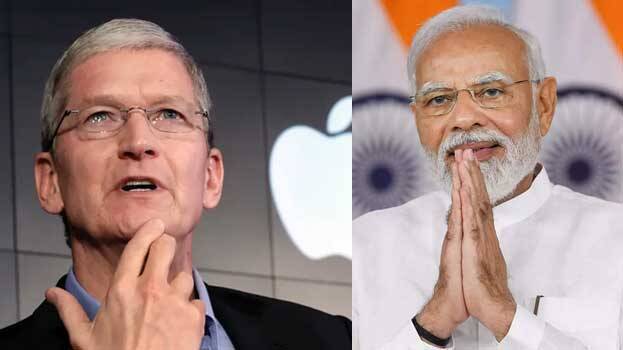 NEW DELHI: As per reports, Apple CEO Tim Cook will meet Prime Minister Narendra Modi. Tim Cook, who arrived in India to inaugurate Apple's first retail store, will meet Modi and Minister of State for IT Rajeev Chandrasekhar in Delhi tomorrow. Modi's office and the Apple company have not yet responded to this.
The country's first Apple store was opened at Jio World Drive Mall in Bandra Kurla Complex, Mumbai. The Apple showroom will also open at the High End mall in Saket, Delhi on April 20. Users can directly buy Apple's latest products. Apple currently has more than 500 retail stores in major cities around the world, including New York, Dubai, London and Tokyo.
The company CEO is coming to India at a time when iPhone sales in India are at an all-time high. Apple is targeting a huge jump in sales with the launch of a new store in India, the world's second largest smartphone market. Apple launched its online store in India in 2020. Apple's share in the country's smartphone market is four percent. The company expects 35 percent growth in India this year.