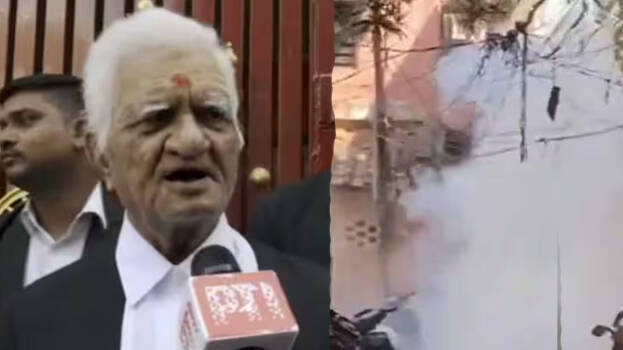 LUCKNOW: A crude bomb was hurled near the house of the advocate of the slain gangster turned politician Atiq Ahmed. The blast took place near lawyer Daya Shankar Mishra's house in Prayagraj. No one was injured in the incident.
The lawyer said that three bombs were hurled and claimed it is an attempt to scare him.
"I was in the court when my son informed me that bombs have been hurled. I rushed home. ...I think this has been done to frighten me, to create terror. It is a big conspiracy... It is for the police to find out who is behind this," Mishra said.
Meanwhile, the judicial commission will investigate the murder of Atiq. Former Allahabad High Court Judge Arvind Kumar Tripathi, rtd. IPS officer Subesh Kumar and former judge Brijesh Kumar Soni are part of the commission. The report should be submitted within two months.
In the wake of the murder, prohibitory orders have been announced in UP. Internet services are disconnected in Prayagraj. Kanpur is also on high alert. 17 policemen who were with Atiq have been suspended. The Union Home Ministry has sought a report from the UP government on the murder. In the wake of the incident, the Centre has informed the UP government to stop any attempts to disrupt law and order in the state and more central forces will be sent if necessary.
On the 15th, Atiq Ahmed and his brother Ashraf Ahmed were shot dead while being taken for medical examination in Prayagraj. While walking with the police and talking to the media, they were shot from close range. Atiq is accused in about 100 criminal cases.