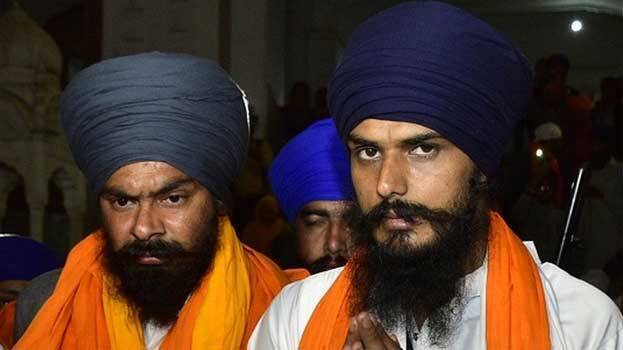 CHANDIGARH: It is reported that Khalistani leader and Waris Punjab De chief Amritpal Singh has surrendered. He is said to be in custody in Moga, Punjab. Although there are reports that Amritpal will be transferred to Dibrugarh in Assam, no official confirmation has come out in these matters.
Amritpal Singh has been absconding since March 18. A search was recently conducted at the house where he is suspected to have been staying in Punjab's Hoshiarpur on March 28 and 29. The police also posted notices at railway stations including Amritsar, informing that those who help to find Amritpal will be given reward. The investigation team was arresting those suspected to be helping Amritpal. The police had arrested brothers Hardeep Singh and Kuldeep Singh who helped Amritpal to stay in Punjab.
Meanwhile, Amritpal Singh's wife Kirandeep Kaur was detained by the police while trying to flee to London. Kirandeep was taken into custody by the police at Amritsar Airport. She was initially detained by the Immigration Department at the Sri Gururam Das International Airport in Amritsar. Later, the police came and took her for questioning.