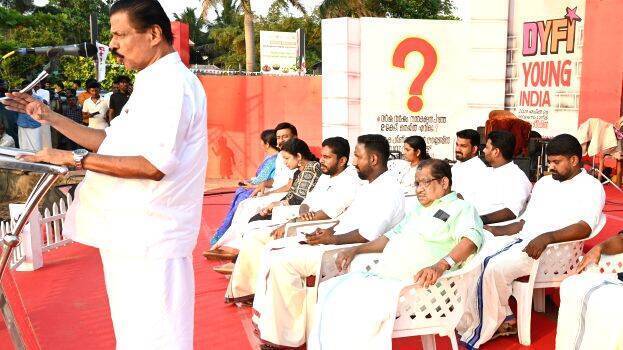 KOLLAM: CPM State Secretary MV Govindan said that when the central government is silencing those who are asking questions, asking questions is becoming a means of struggle. He was inaugurating Young India Ask the PM program organized by DYFI in Kollam Beach.
"If anyone asks a question, the Modi government will declare them anti-national. They are being silenced by filing cases using central agencies. At this stage, the youth are raising a hundred questions to the Prime Minister. The Modi government came to power promising to provide employment to two crore people every year. The main question is how many people have been given jobs in the last nine years," Govindan said.
"Modi used the Pulwama incident to come to power for the second time. The BJP organized a campaign all over the country blaming Pakistan for the death of 40 Indian soldiers. However, Satya Pal Malik, former All India Vice President of BJP, who was the Governor of Kashmir at that time, recently made a revelation that shook the world. He revealed that those including Modi cannot escape from the responsibility of the martyrdom of 40 soldiers. Modi should be ready to reveal the truth behind this," Govindan added.