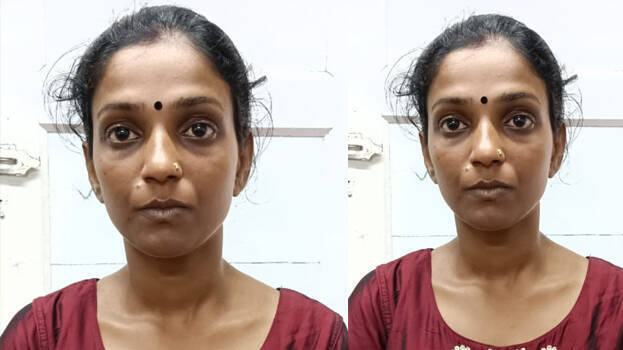 VIZHINJAM: The police have arrested a woman for extorting money by pretending as a police officer. Venganoor native Aswathy Krishna (29) has been arrested based on complaint of Menakulam native Anupama.
The police said that the accused, who is estranged from her husband, pretended to be a police officer at Vizhinjam station and said that her husband was a police driver. She also showed pictures of her with police officers to gain their trust. At the same time, the accused told some others that she is a serial actress and scriptwriter.
The police have registered a case of impersonation and fraud. The complaint is that the accused extorted Rs 1,60,000 through Google Pay in installments from the complainant and her husband from November to January last year by offering them a house loan and a job. They extorted money by giving a fake cheque of Rs 7 lakh claiming that the loan was passed. When the cheque bounced, they realized that they were cheated and filed a police complaint. The accused were produced in court and were remanded.