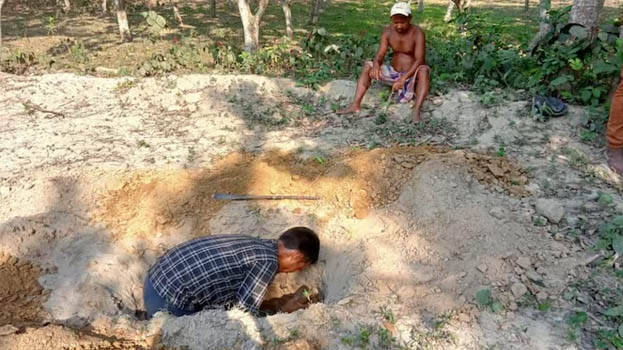 KOLKATA: A man had to travel 200 kilometers with the body of his son, who died while undergoing treatment. He travelled in a bus with the body of his five-month-old son in bag as he did not have money to pay for the ambulance. He said the ambulance driver demanded Rs 8000 for taking home the body in Kaliaganj from Siliguri.
Ashim Debsharma, the father said that his five-month-old son died after treatment at the North Bengal Medical College and Hospital in Siliguri. The incident happened on Saturday. Ashim had twin boys. As the boys were sick, admitted them first at Kaliaganj General Hospital and then at Raiganj Medical College. When the condition became worse, admitted them at North Bengal Medical College and Hospital. In the meanwhile, his wife returned home with one of the boys. Ashim then approached the driver to take the body home. The ambulance was free for patients, but not for transporting corpses.
He then put the body in a bag and travelled in a bus to Kaliaganj. He said that he had to spent Rs 16,000 for his son's treatment.
After the incident came to light, the BJP harshly criticized the government. The BJP criticized the state of health centers in Bengal and the efficiency of the Swasthya Sathi health insurance scheme implemented by the Trinamool government in the health sector. However, Trinamool Congress leader Shantanu Sen responded that the BJP is playing unnecessary politics in the child's death.