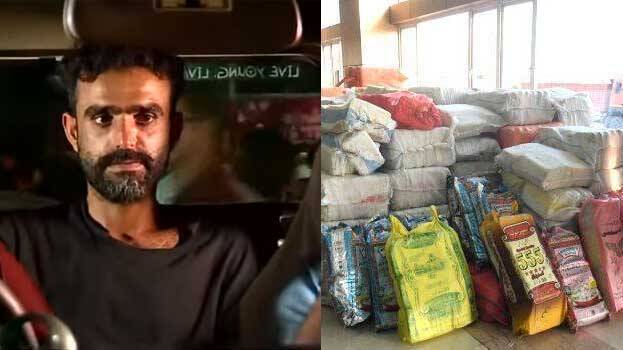 KOCHI: The NIA will also be part of the investigation to find the terrorist links in the case of seizure of methamphetamine worth Rs 25,000 crore in Indian waters. The NIA team questioned Zubair, a national of Pakistan, arrested in the case. The anti-terrorist squad has also collected information. The Narcotics Control Bureau (NCB) will file a plea seeking the custody of Zubair, remanded in the case. He has been shifted to Kakkanad District Jail.
Although it has been five days since he was arrested, the NCB recorded his arrest only yesterday morning. He responded to the court's questions in Baluchi and Urdu languages. Though he says that he is an Iranian, the NCB's finding is that he is a citizen of Pakistan. Zubair was brought to the court under special security.
The investigation team confirmed that the source of the drug is Iran-Pakistan belt itself. The investigation has also been extended to major centers in the country. Five boats with drugs from Pakistan reached the sea border in Kochi. After receiving information that Navy and NCB were following them, six people in two boats escaped. The search for them has been intensified.
Operation Samudragupta was formed last year to curb international drug trafficking through the Indian coast. The NCB with the help of the Navy seized such a large quantity of drugs. Those who escaped in the incident by boat damaged the mothership in front of the navy and escaped.
A total of 2525 kg of methamphetamine was seized. The Narcotics Control Bureau said the value has also increased due to higher quality. The enumeration was completed in 23 hours.