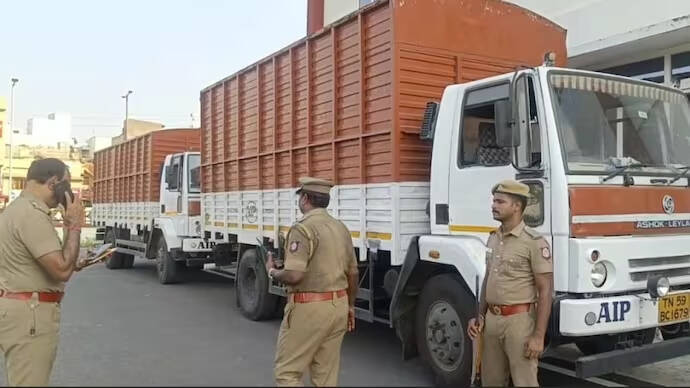 CHENNAI: Two container lorries that left Chennai Reserve Bank with Rs 1070 crore were forced to stop in the middle of the journey for hours after smoke was seen coming out of one of them. Each container lorry carried Rs 535 crore.
The lorries were on their way to Villupuram to deliver the currency notes to the banks in the district. When the lorries reached Tambaram, smoke was seen coming out of one of the lorries. Following this, both lorries were stopped on the side of the road. 17 policemen, including an inspector and a sub-inspector, escorted the trucks for security. Upon receiving information, more than 300 policemen reached the spot under the leadership of Tambaram Assistant Commissioner Srinivasan.
Traffic on the road was prohibited. Although mechanics from Chennai RBI arrived at the spot, they could not fix the problem. The trucks were then shifted to the nearby National Institute of Siddha Hospital. Entry to the hospital was also temporarily prohibited.
As the mechanics were unable to fix the issue, the trucks were later taken back to Chennai RBI. The outside world came to know about it only when media persons reached the spot after seeing the traffic jam and diversion of vehicles.