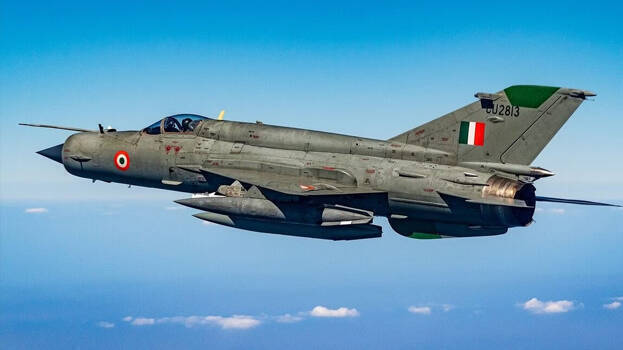 NEW DELHI: The Indian Air Force (IAF) has grounded MiG-21 fighter aircrafts till the reasons behind the crash over Rajasthan earlier this month are ascertained.
In the said crash, three people lost their lives when a MiG-21 Bison aircraft airborne from the Suratgarh air base crashed over Hanumangarh in a village on May 8.
The MiG-21 aircrafts were inducted into the Indian Air Force over five decades back and are on the verge of being phased out.

There are only three MiG-21 squadrons operating in the IAF and will be phased out by the early part of 2025.
The fighter jet that crashed over Rajasthan was on a routine training sortie when it met with an accident.
The MIG-21 was inducted into the IAF in the 1960s and 800 variants of the fighter have been in service ever since.