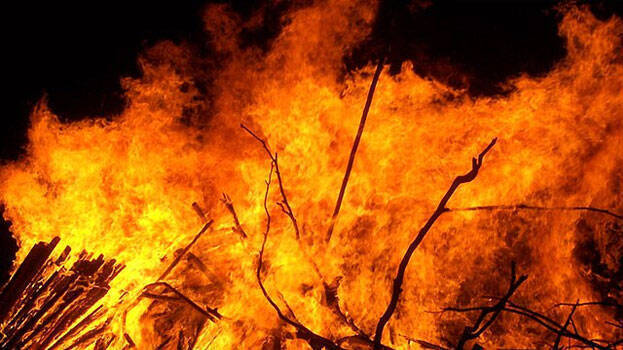 AMRAVATHI: A 19-year-old girl set fire to 12 places in the village after her mother failed in the intermediate examination. The incident happened at Sanambatla village in Tirupati, Andhra Pradesh. The police said the girl affected by her mother's bad behaviour did this to reform her mother by evicting her own family from the village to another place.
Keerthi believed that incidents of fire in many places could make her family to become superstitious. For this, she burnt clothes of her house and that of her neighbors, said Tirupati ASP J Venkat Rao. He added that once when everyone was sleeping, Keerthi burnt her mother's sari and had a narrow escape.
Apart from clothes, the girl also set fire to haystacks and created a fear in the entire village. Many pujas were performed by the villagers thinking that it was God's anger. The local MLA and others tried to pacify the people. The police then intensified surveillance in the village. Some of the villagers were interrogated. When they interrogated some men from Keerthi's home, the police learnt that she had burnt things earlier for silly reasons. Keerthi was interrogated and she confessed to the crime. An amount of Rs 30,000 was recovered from her which she had stolen from her mother earlier. The police have registered a case under sections 435 and 506 of the IPC.
The things she burnt was sent to the Forensic Science Laboratory. The police concluded that no chemicals were used.