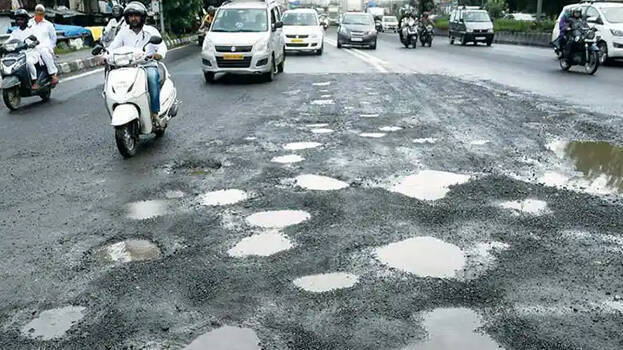 MUMBAI: From now onwards, the Thane Municipal Corporation will slap a fine of Rs 1 lakh per pothole on the contractors responsible for constructing new roads in Thane city. It was Maharashtra Chief Minister Eknath Shinde who told this to the media the other day.
Development works of 134 km of roads are going on in Thane. "We are not only ensuring that the work is completed in time, but are also focusing on the quality of roads. The Thane Municipal Corporation has added a clause in the contract that a fine of Rs 1 lakh will be slapped for each pothole spotted on the newly constructed roads. We hope that such an action will discourage substandard works," Shinde said.
"If the people are facing difficulties due to the poor quality of roads, the concerned officer will be held liable. On the other hand, if things go forward smoothly, the concerned officer will be felicitated," he added.