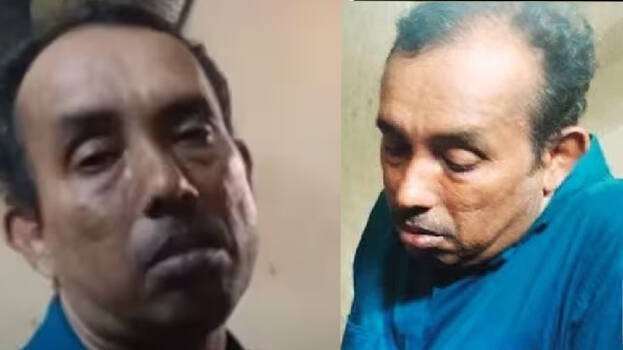 MANNARKKAD: The locals said village field assistant V Suresh Kumar arrested in bribery case, has accepted even boiled eggs as bribe. He accepts anything as bribe like honey, kudampuli etc. The people said that he will not do anything without getting money. The locals said that he keeps the applications of those who disagrees to pay bribe, with him without taking any action.
He went on accepting bribe even after the locals warned him. They even said that they will inform the vigilance and get him arrested, but he paid no attention to it. However, Palakkayam village officer P I Sajeeth said that he had not received any complaints against Suresh Kumar. The Thrissur Vigilance Court remanded him for 14 days. The case will be considered again on June 7.
Despite earning lakhs through bribes, Suresh Kumar led a very simple life. He did not own neither a car or a two-wheeler.

The yard of his house in Ooruttambalam Govindamangalam Kanavila is overgrown with grass. His house was found locked last night when the vigilance team came for an inspection. The vigilance got the key from his sister's house staying nearby.

Suresh Kumar's house is less than 1500 square feet. Work has been going on for ten years. The walls are plastered and white cement has been painted. Door and windows have been fitted. Floor work and other related works are remaining. The locals said Suresh Kumar got the government job 20 years ago. Suresh comes home rarely. Even if he comes, he stays at his sister's house and will be there for two days.

Suresh settled in Palakkad years ago is a bachelor. Suresh belongs to a poor family. His father was a farmer. Three of his siblings died. Two of his brothers live nearby. There are no other complaints against Suresh in his hometown. The locals said that he did not interact much with the people. Those close to him said that he is a miser.