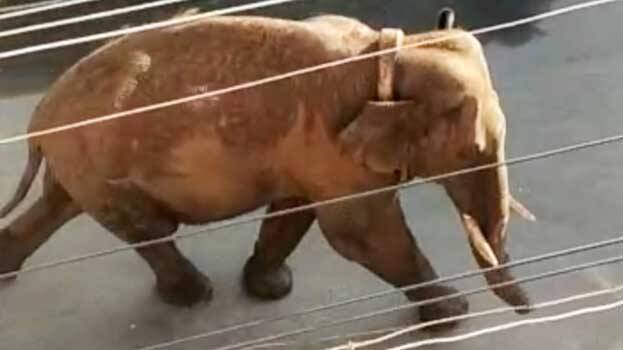 THENI: Youtuber who foiled the plan to tranquilize Arikomban was arrested by Tamil Nadu police. By noon, Arikomban was stationed near a tree, and minding the opportunity, the forest officials zeroed in this time to tranquilize the rogue elephant. However, two guys who addressed themselves as YouTubers flew a drone above the elephant. The roaring sound of the motor triggered the elephant which again started to continue its terror run adding to the fear of the locals. Arikomban then ran towards the Gudalur region. Due to this careless intrusion, the first officials changed plans to tranquilize Arikomban tomorrow dawn.
Meanwhile, the government has imposed a curfew in the Cumbum region. 20 people who violated the govt orders were booked by police. The officials warn people to strictly stay indoors and not venture out today night.
The forest officials plan to ward off Arikomban to Meghamalai region where it is expected to go into the dark insides of the jungle.