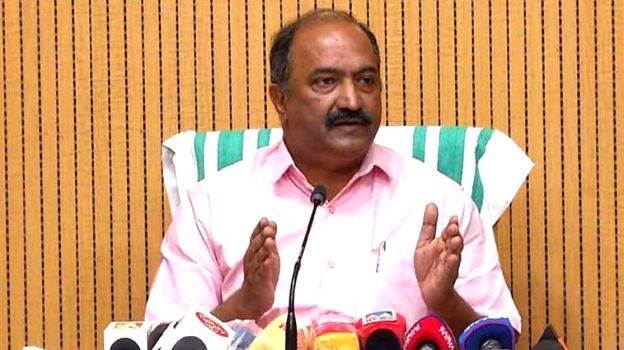 No one can justify the central government's action of cutting the credit limit for the state, thus plunging Kerala into a severe financial crisis. This decision, which is thought to be taken without a second thought, will create a huge crisis for the day-to-day expenditure and development projects. Both the Center and the States are ruled by parties with different policies and positions. With parliamentary elections around the corner, this could also be attributed to political vendetta.
The government had expected Rs 32,440 crore under the condition that three percent of the gross domestic product can be borrowed. However, permission was given for Rs 15,390 crore only. The serious economic crisis that may arise from this will be reflected in all areas of Kerala. The new decision was announced by the Center as a sudden blow when there was not enough money to pay salaries and pensions for June and the state government was waiting for the Centre's loan approval. There is a sudden shortfall of 7610 crore rupees at once, and in addition to this, it is known that ten thousand crores will be cut in the aid received to reduce the fiscal deficit this year itself. This approach taken by the Center is confining the state in all respects.
In case of a salary and pension freeze, it will even affect the trading of money in the general market. Although there have been instances of exchequer crisis in the past, Kerala has recently been moving towards a relatively better financial situation. The vigilant and innovative steps taken by Finance Minister KN Balagopal in this regard are worth mentioning. Kerala now gets 64 percent of its daily expenditure from its own revenue, compared to just 30 percent in many states. Figures indicate that Kerala has fared much better in terms of tax collection. It has gone up from Rs 47000 crore to Rs 71000 crore.
While population control, educational advancement, universal toilets and progress in the health sector are positive factors for development, when it comes to central assistance criteria, it becomes a negative factor. Kerala does not get the grant that other states get. GST compensation also stopped. The Center has not given any sufficient reasons for cutting the loan limit.
It goes without saying that in a federal system, the central and state governments should work in harmony. Such a harmful action comes at a time when the Center is taking a liberal approach towards Kerala in many projects including road-rail development. The central government should be ready to withdraw that decision and show justice by raising the loan limit of Kerala. Regardless of political parties, everyone is responsible for informing the Center about Kerala's economic situation. Even though the frequently heard complaints such as not submitting adequate figures and not properly utilizing the money allotted to the projects have reduced now, everything from Kerala's side must be done. It is not enough to send a letter to the Union Finance Minister, the all-party committee itself should see the Prime Minister and get what Kerala deserves. The situation is very serious.