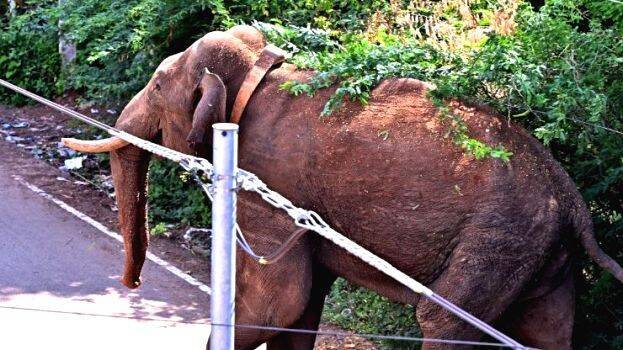 CUMBUM: Rogue tusker Arikomban, which terrorised the people of Cumbum town in Tamil Nadu, will be captured today after being tranquilised. He will be later released in Vellimala of Meghamala Wildlife Sanctuary. The mission will begin in the morning.
The elephant came out of the forest from the lower camp area and reached Cumbum town at around 7.15 yesterday. As the locals tried to chase it away by creating noise, the elephant started running across the street. The elephant destroyed five vehicles on the street. It pushed an auto-rickshaw into a gutter. Three people fell down and got injured while running in fear of the elephant. The condition of a person who fell into the gutter is critical.
Later, the district administration announced a prohibitory order in Cumbum town. People have been instructed not to go out. Attempts were made to chase Arikomban into the forest by shooting in the sky and bursting firecrackers but to no avail. An old woman was standing by the road when the elephant ran away. Fortunately, she was not harmed by the elephant.
Although the authorities got perplexed at first, hundreds of police, forest department officials and fire rescue personnel soon reached the spot. By afternoon, Arikomban took shelter in the tamarind grove adjacent to the town to escape the heat. While the forest department officers were trying to shoot the tranquiliser dart, Arikomban suddenly came out of the farmland after seeing a drone camera flying nearby. After going a long way, it came back to this place. There is only one way out of here. It is closed by the forest department. Even late at night, the elephant continues to roam the farmlands along the Kottarakkara-Dindigul highway.