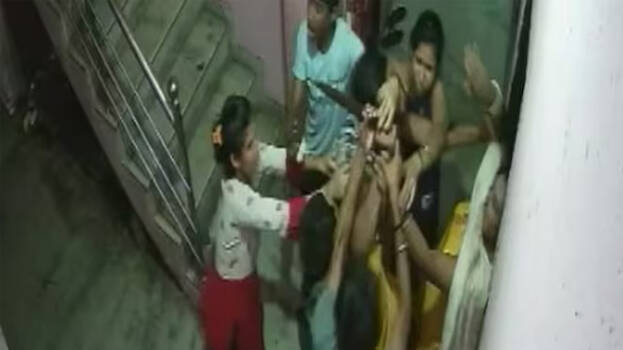 SURAT: A man has been arrested in Gujarat for stabbing his 19-year old daughter to death. The incident happened on May 18 at Satya Nagar Society in Surat. The arrested is Ramanuj Sahoo. Police said the heinous crime was committed following a family dispute.
The CCTV visuals are being circulated on social media. The accused stabbed his daughter 25 times. A dispute broke out between the couple over sleeping on the terrace. In a fit of rage, he went out and returned after some time and attacked his wife with a knife. Seeing her mother in trouble, the girl identified as Chanda tried to protect her mother and in between this Sahoo started stabbing her.
After killing his daughter, he tried to harass his wife again. His other children too sustained injuries. On being informed by the locals, the police came and caught him. He was arrested and murder charges will be imposed on him, said the police.